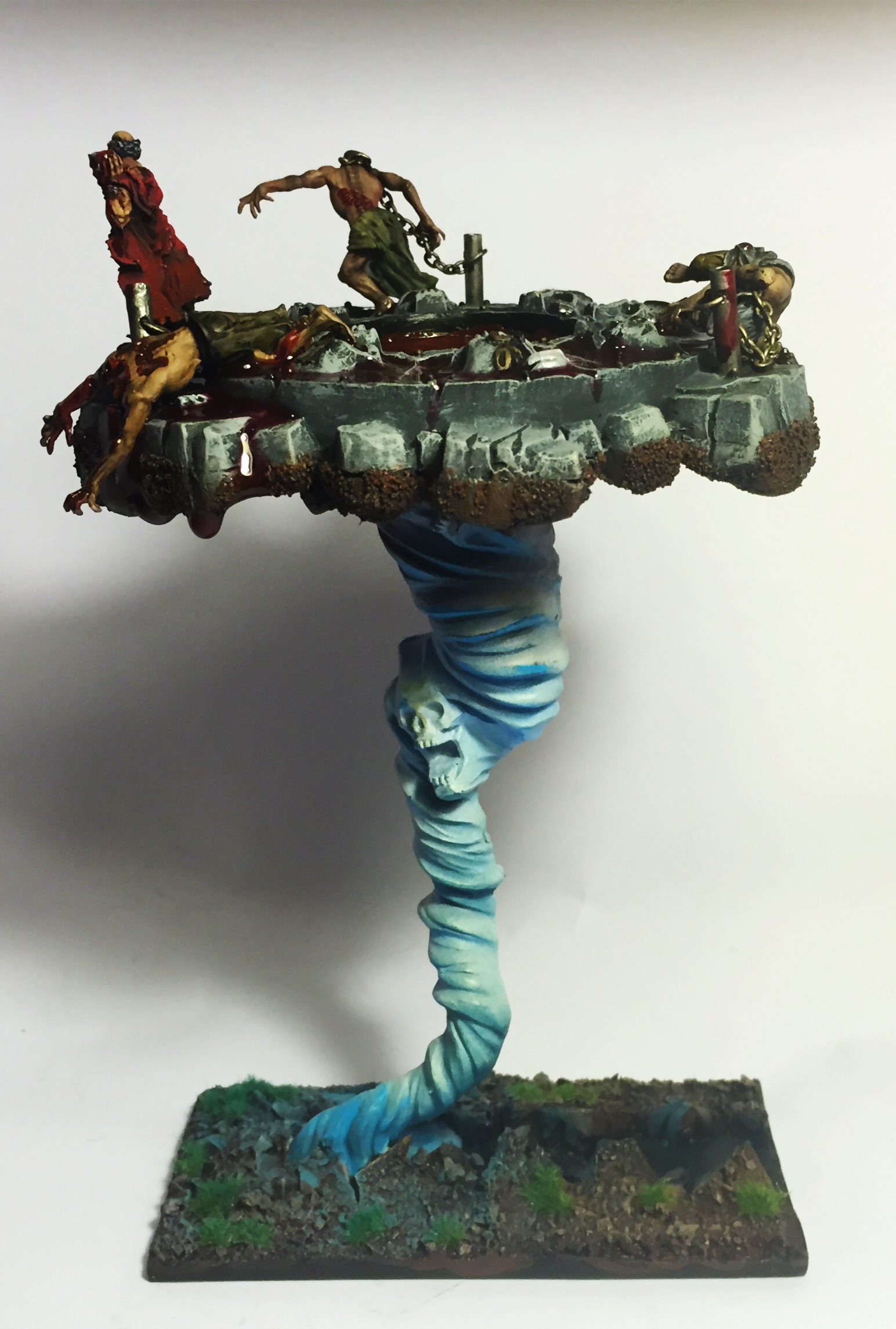 This conversion has been sitting in the back of my brain for months and months. I bought the GW scenery a long time back with the intention of building this conversion and finally I've managed to complete it.
The base is built with plasticard, river sand, tuft grass and milliput. I'm happy with the base but the OSL is not my best work.. The ethereal tornado is the part from the scenery, crafted into the base and I used an air brush to create the highlights. It was harder than I thought it would be, but I'm happy with the result.
The platform is the base from the balewind vortex. The stones are milliput and sand is stuck to them and the edge of the platform to make it appear as if it was plucked from the dirt.
The necromancer is a wonderful model from hasslefree miniatures. His cape is airbrushed and his body is completed with layering. The slaves are zombie bodies and empire militia heads. Inked and layered I've dirtied them up with black pigment. The blood is my ink mixture, but the blood in to the pools is envirotex resin with the blood mix. Vallejo water effects is used to create the ripples in the whirlpool.
I'm very pleased with the result, i hope you like it.