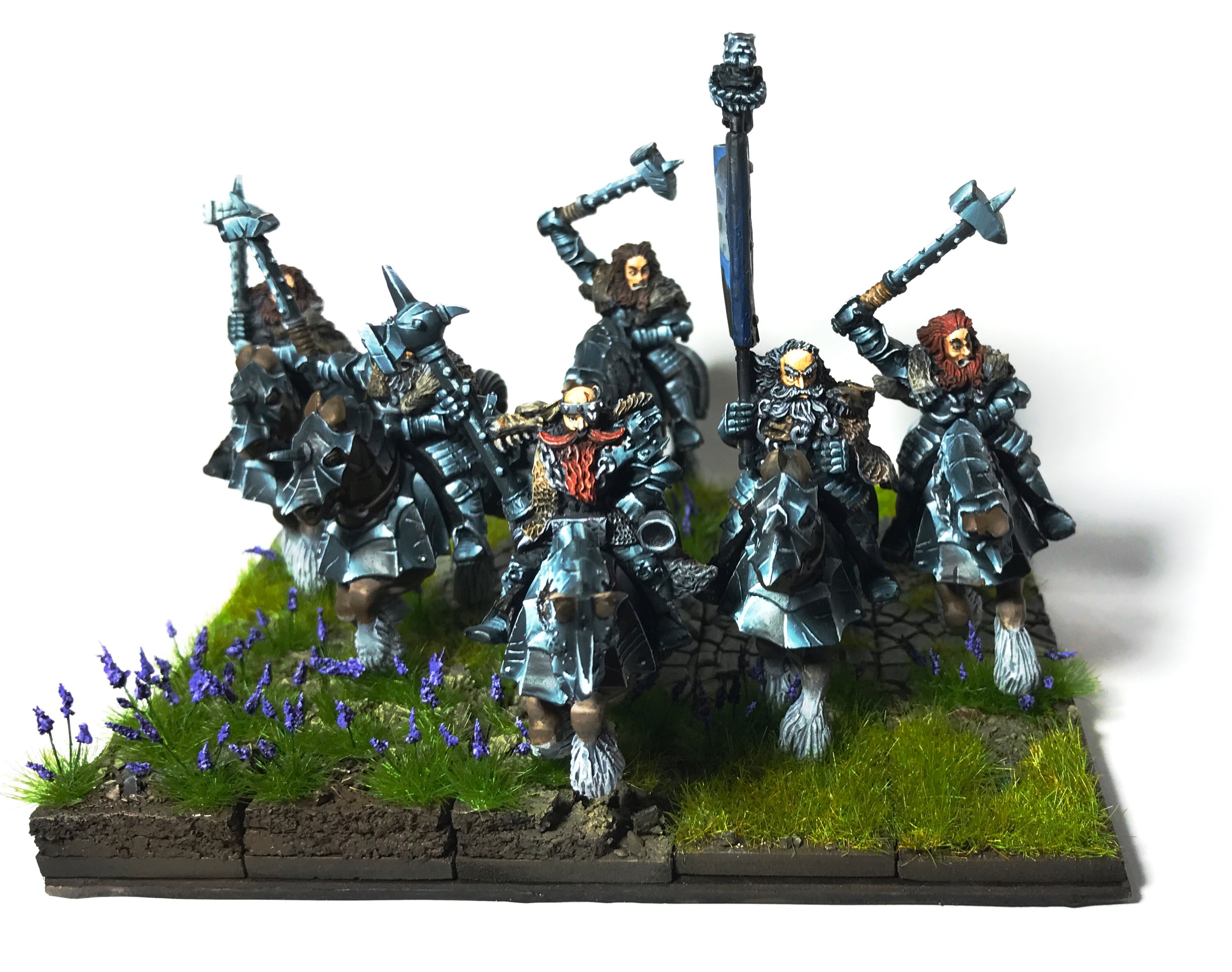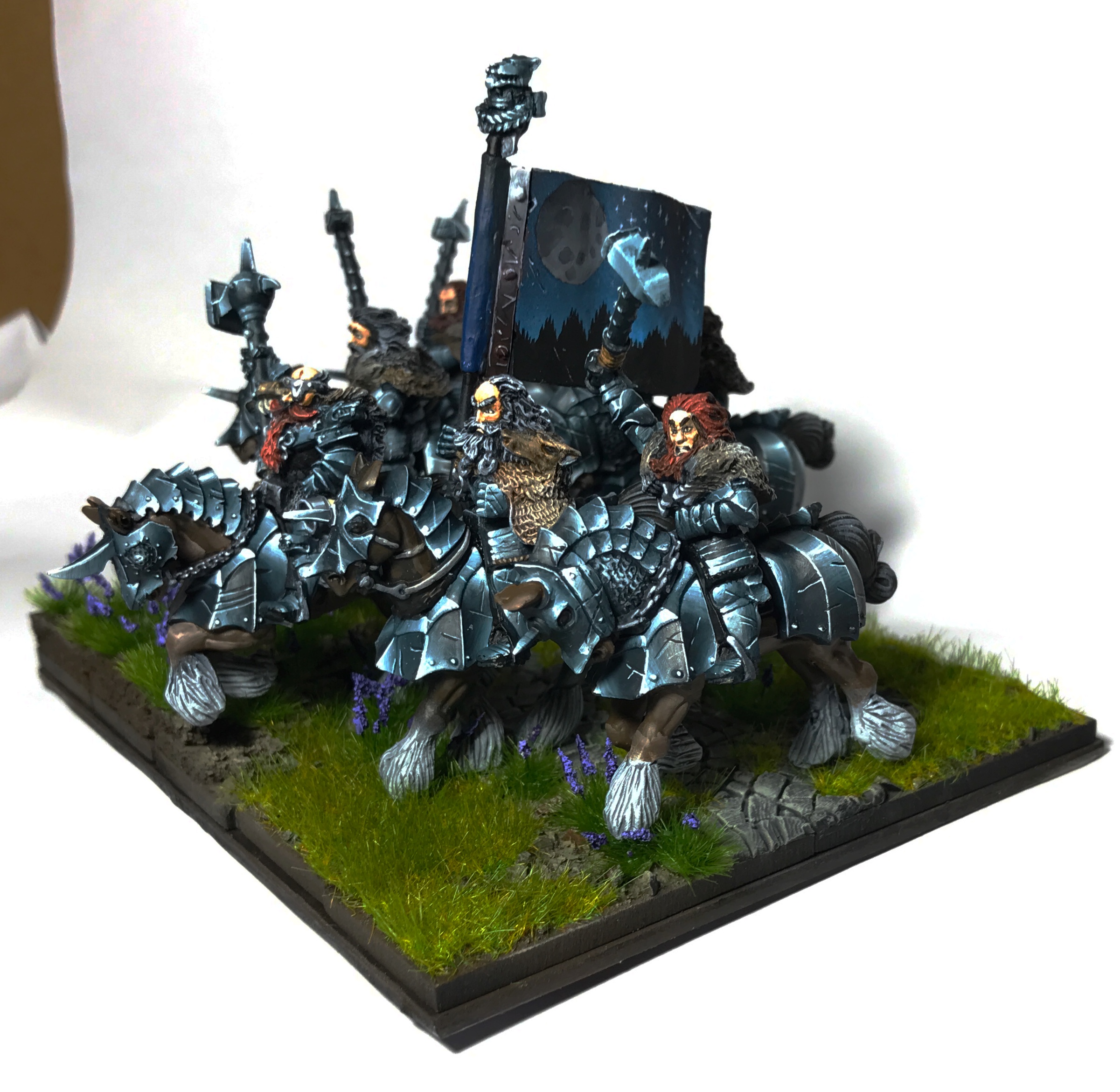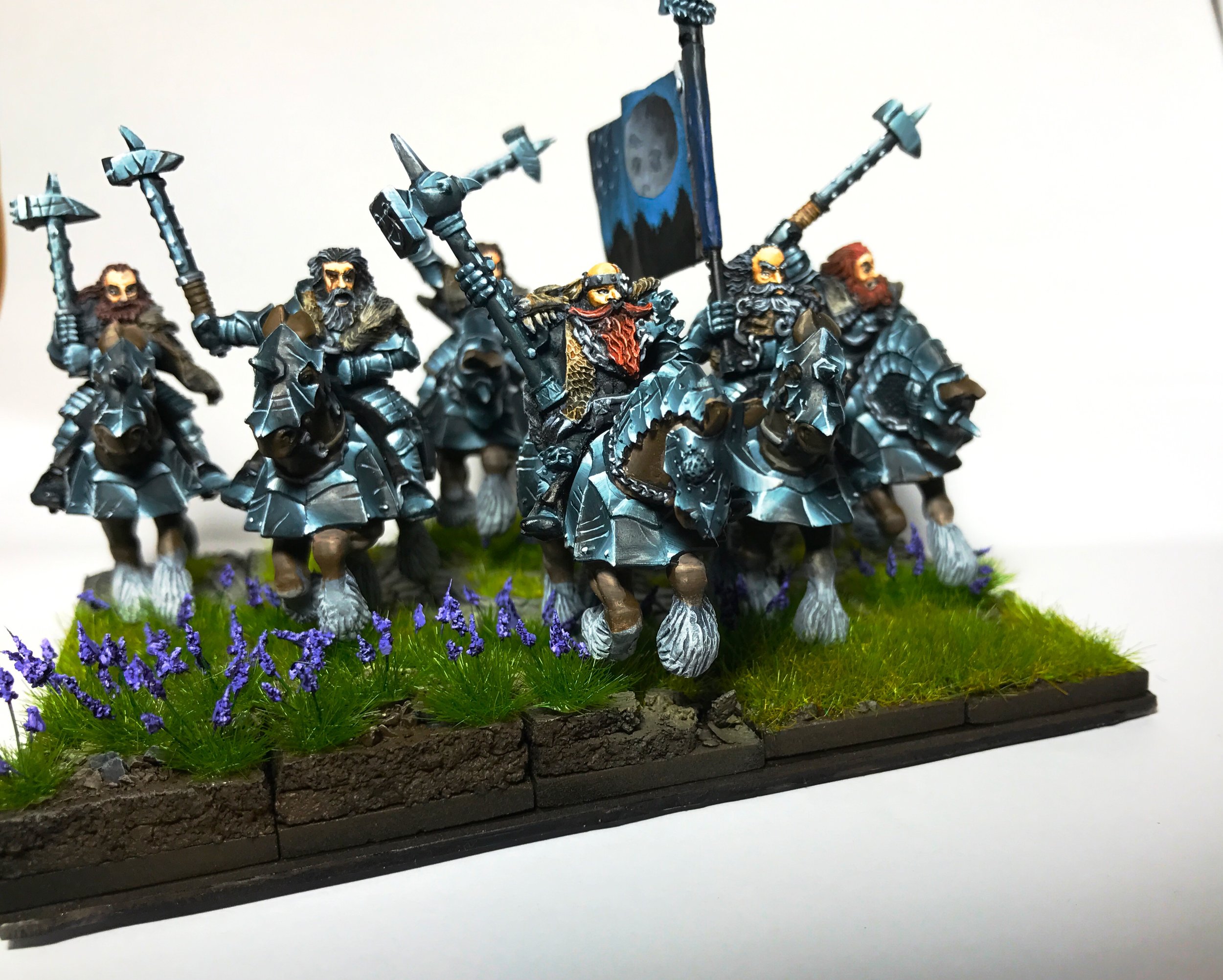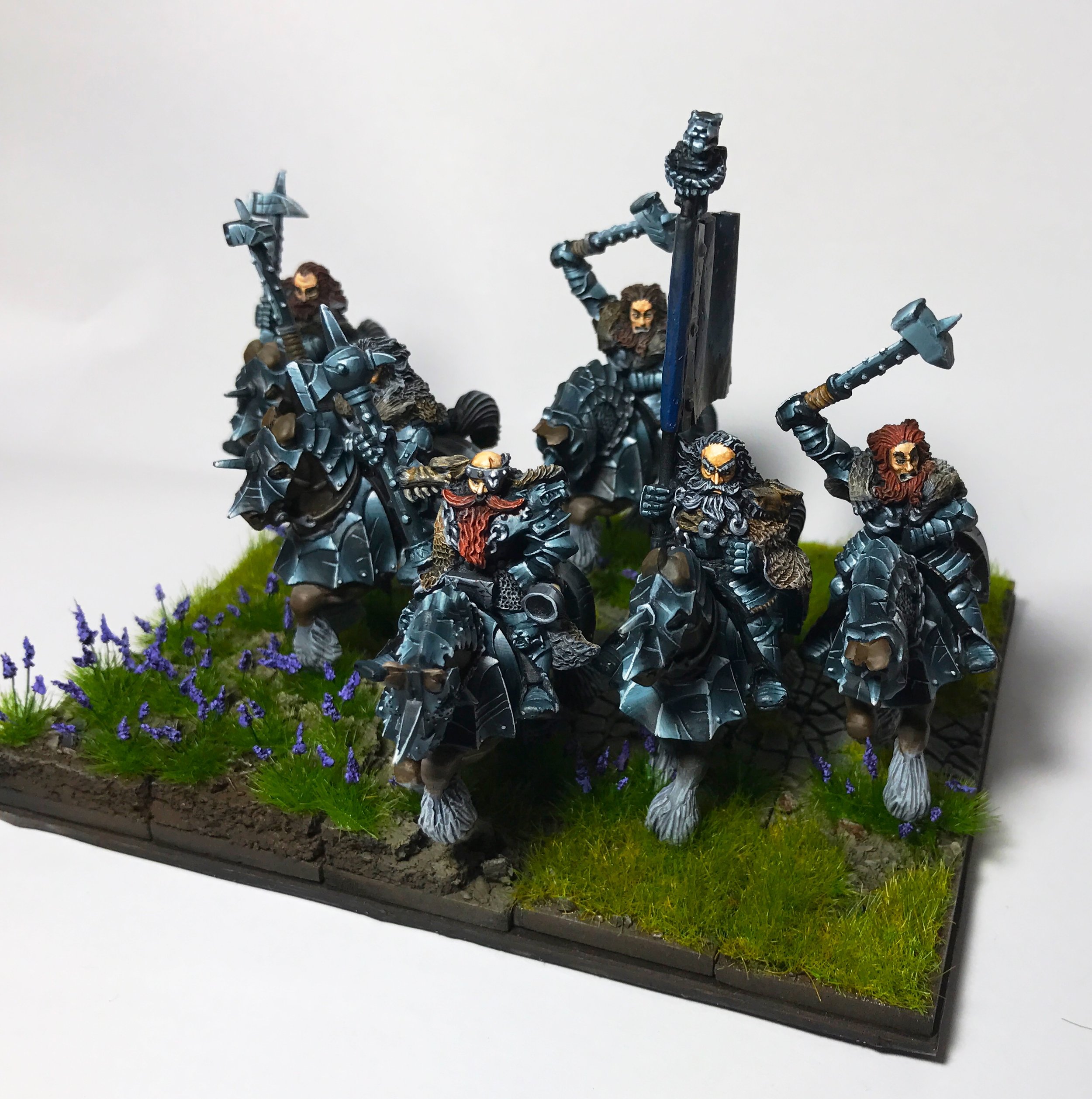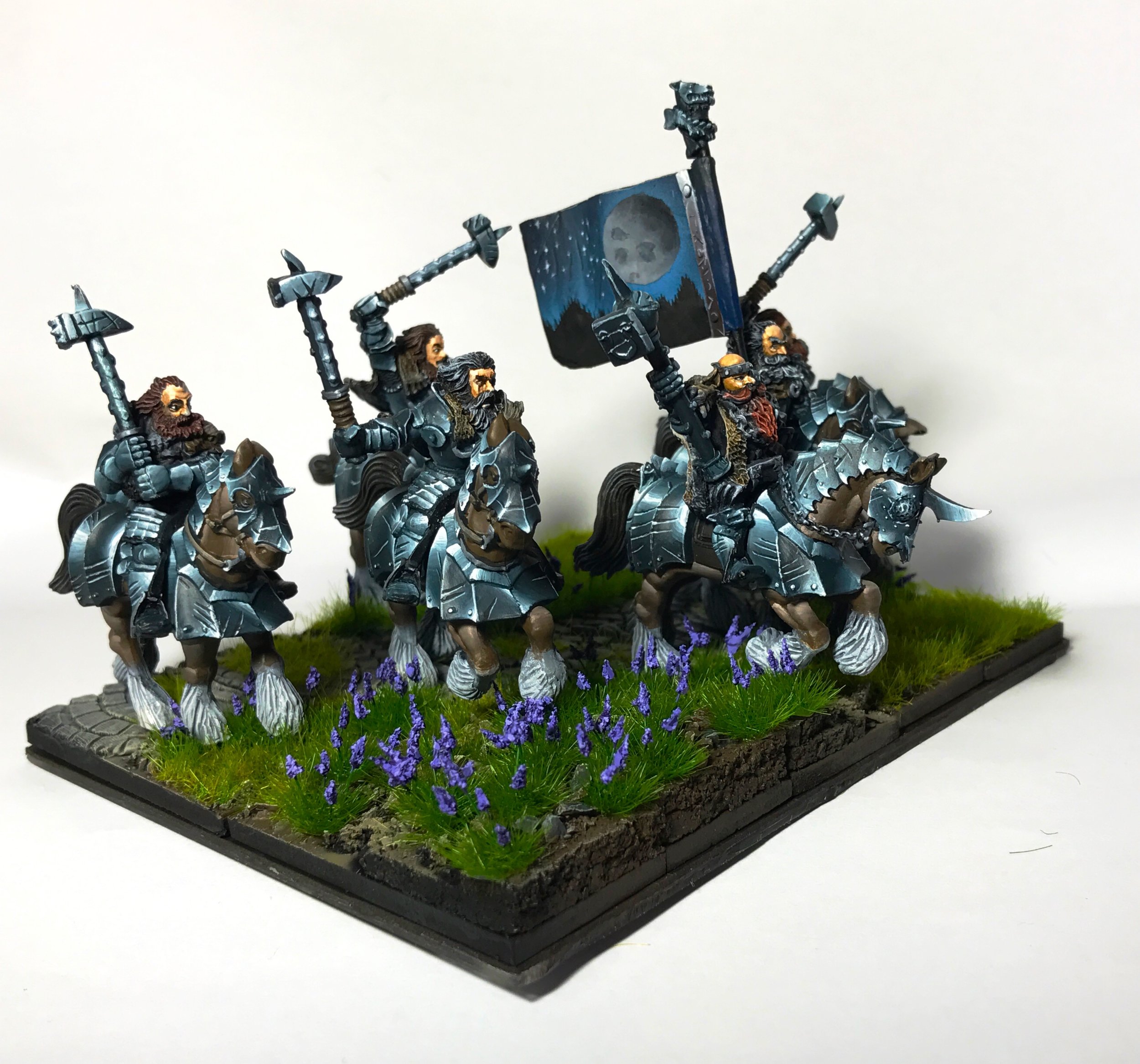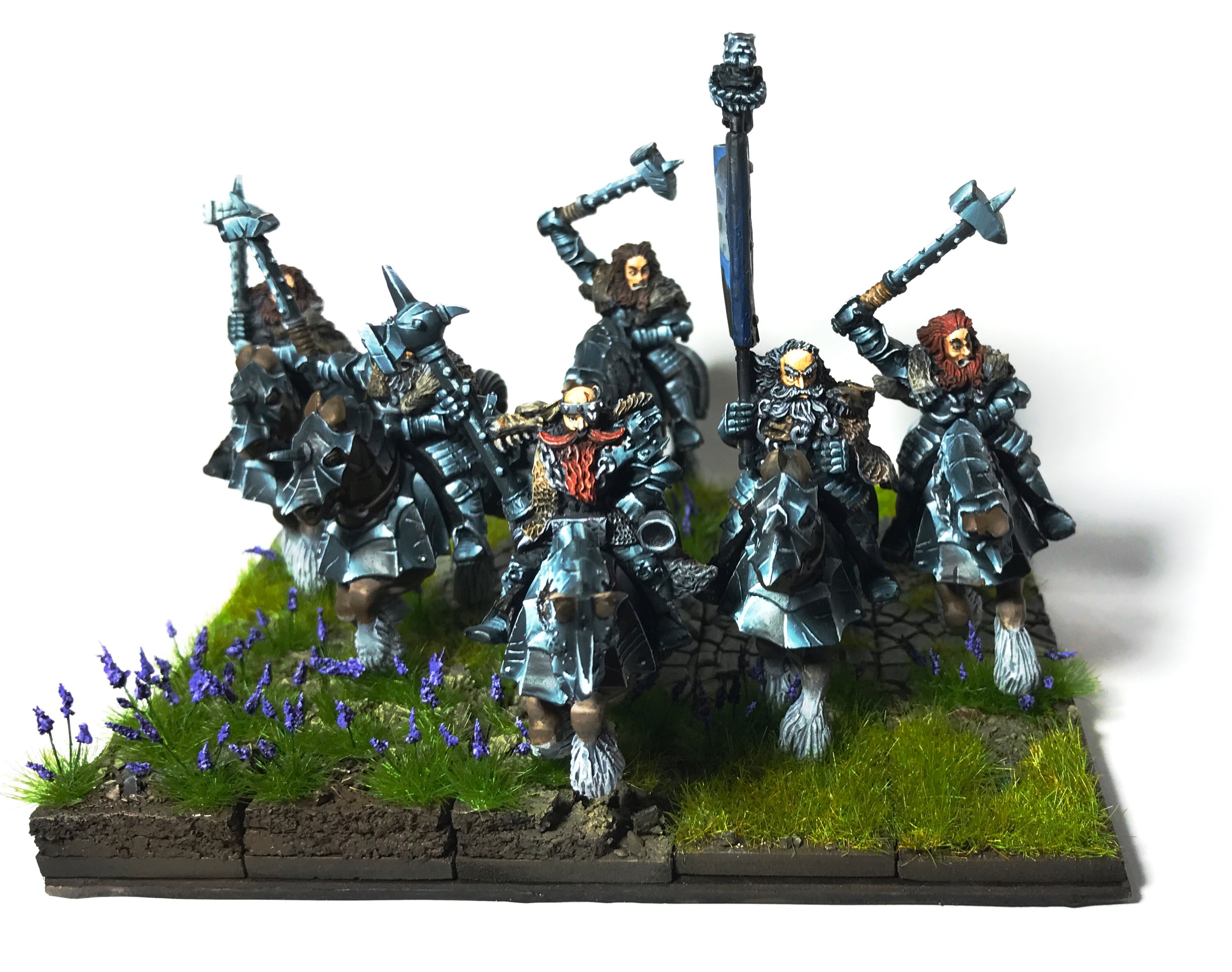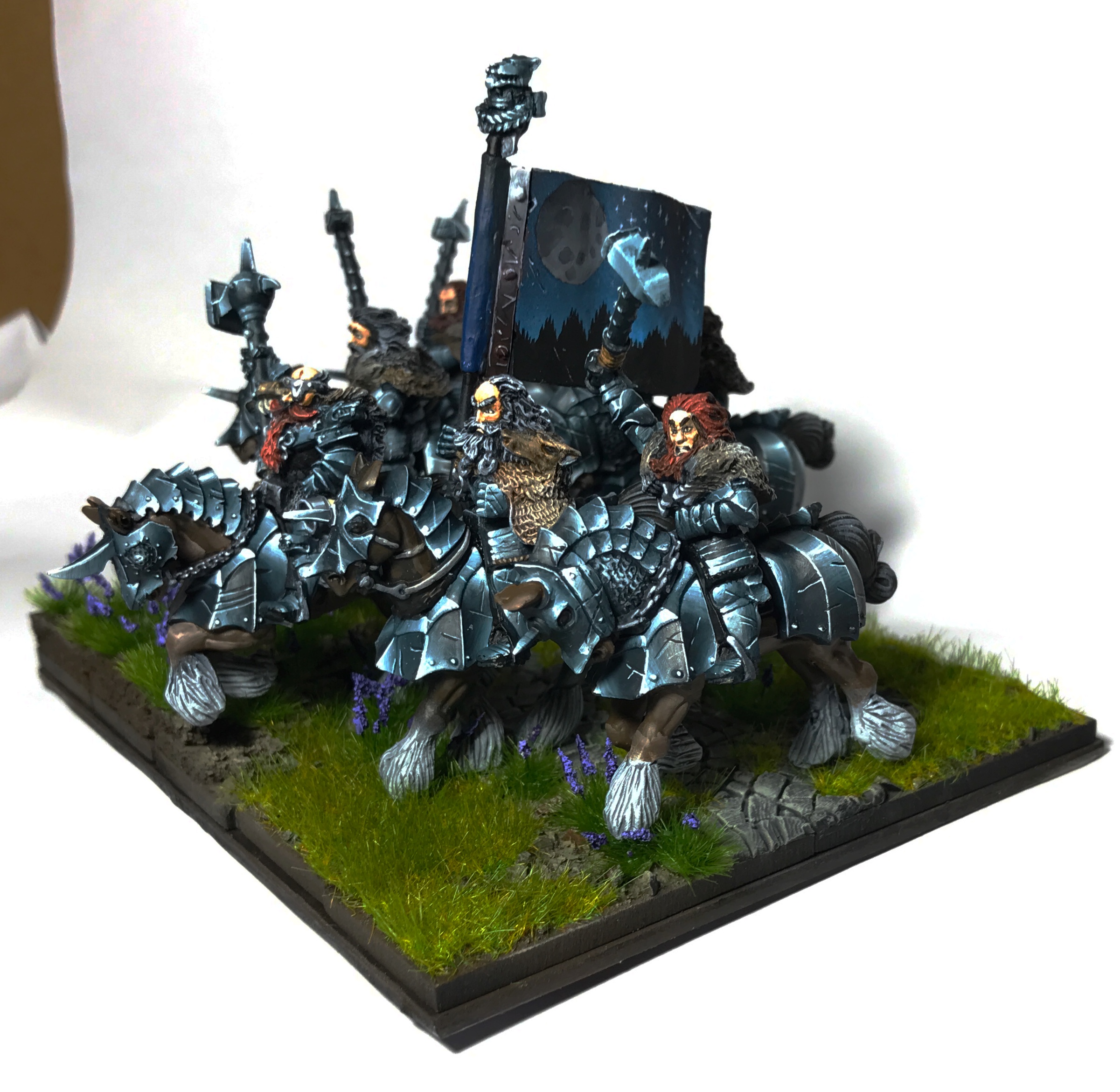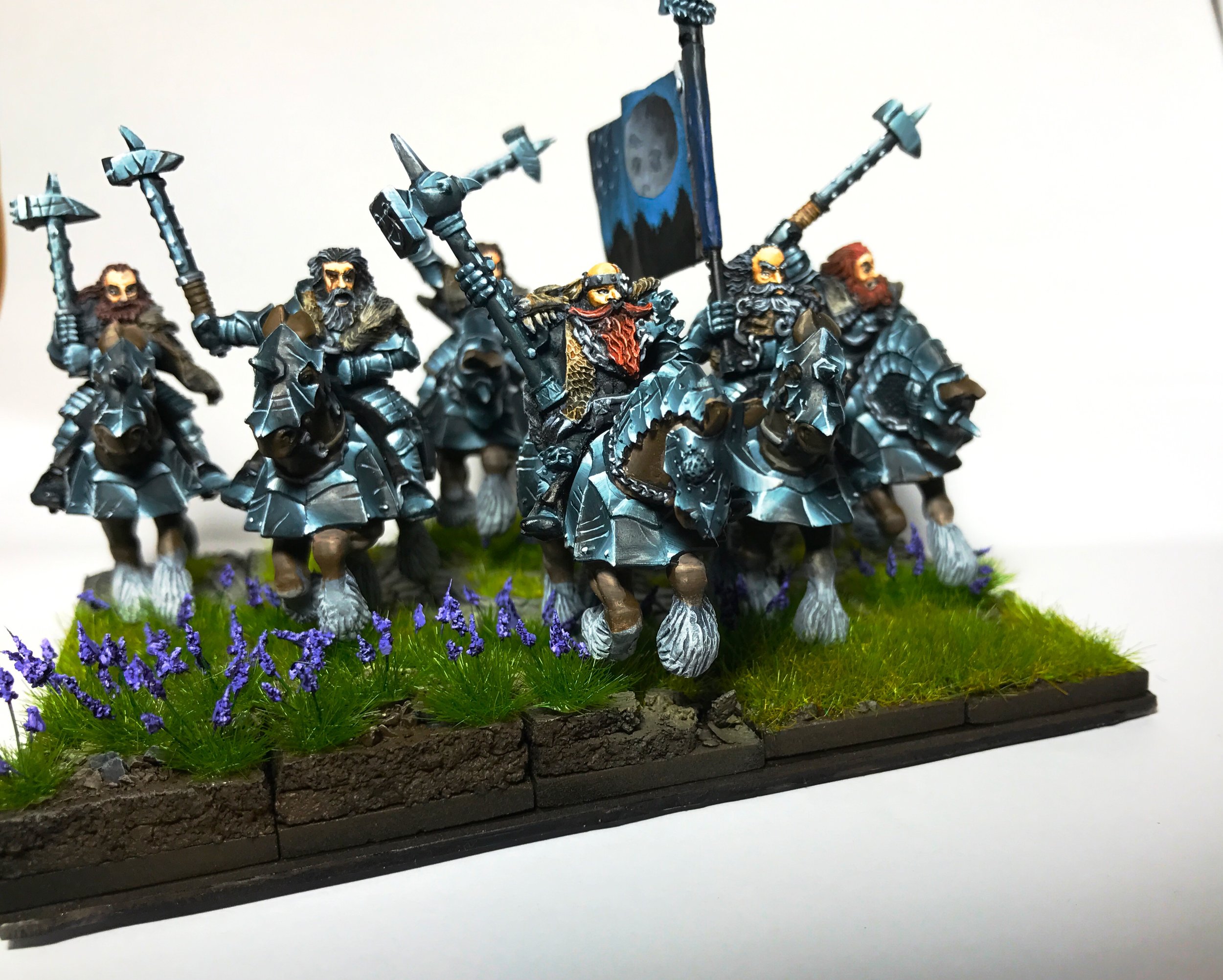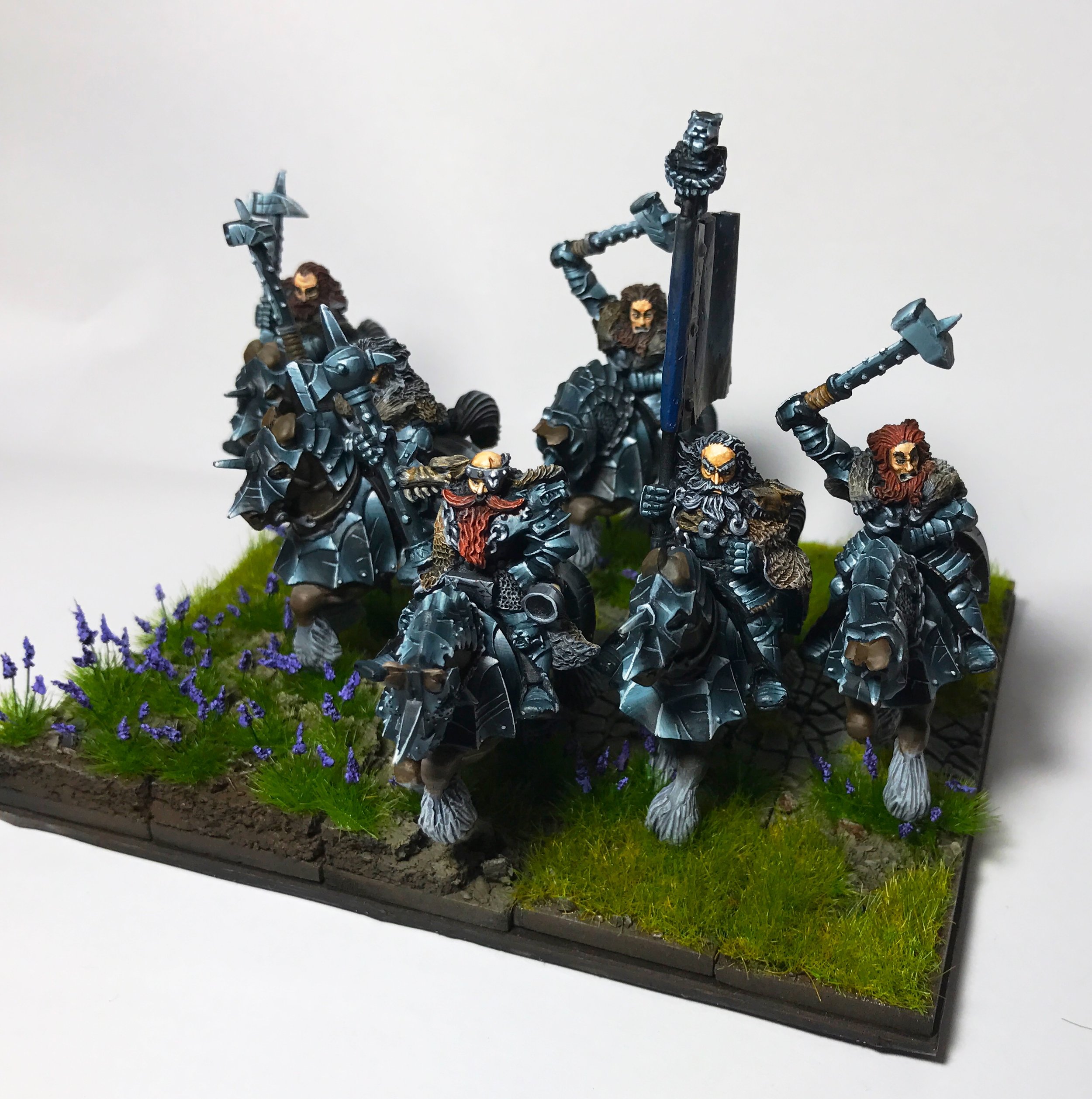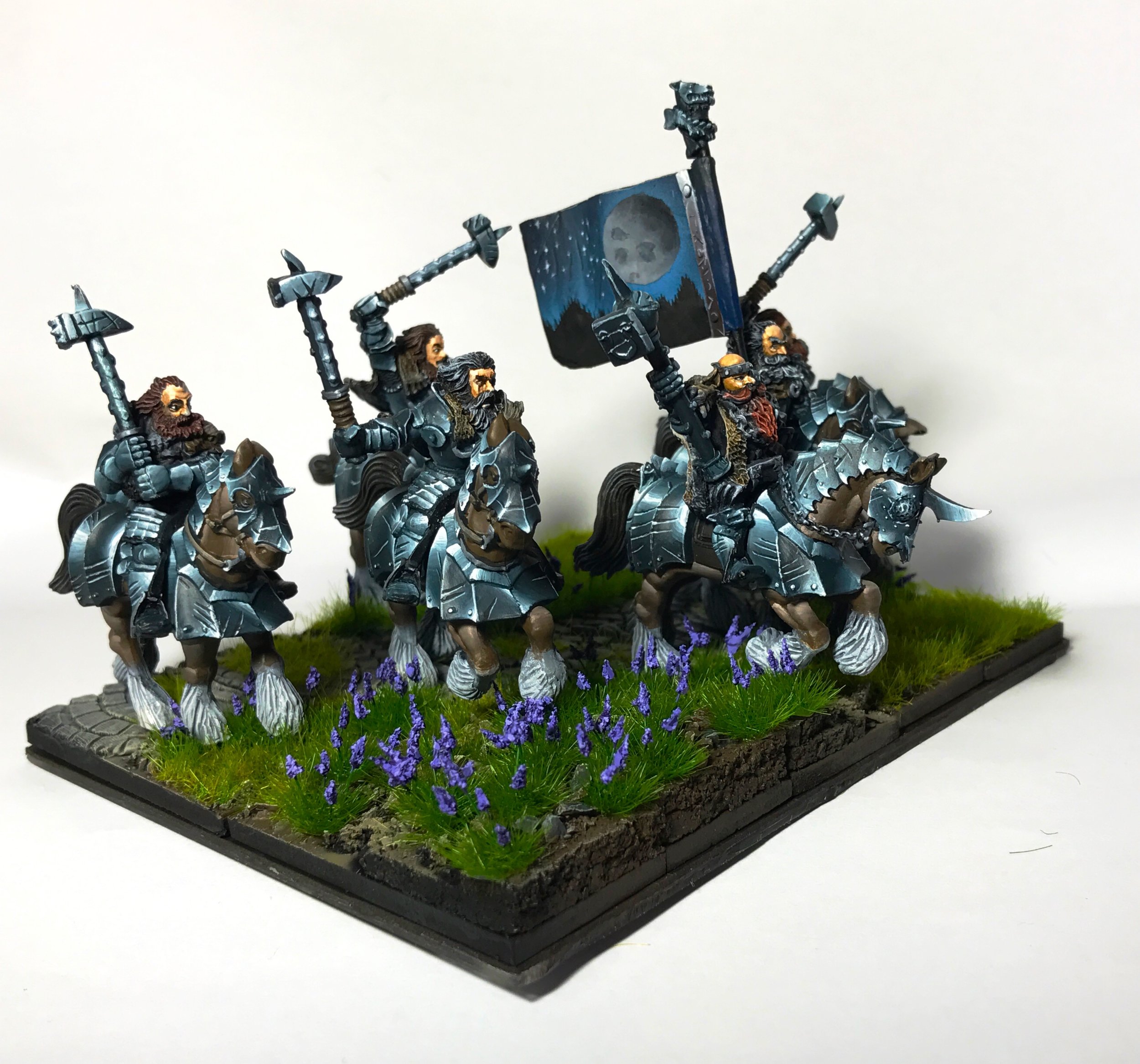 Had a great time painting these guys. They are old hammer knights of the white wolf. So much better than any of the new knights from games workshop if you ask me, at least the empire ones.
All the metal is done with non metallic metal with the loaded brush (a quick form of wet blending). The base follows the same style as my halflings fighting cocks and there are nearly 200 of those lavenders, phew.
I play 9th age and Kings of War. The bases are interlocking individual bases that are the right size for both games. Individual models can be removed (should have taken a photo but you can see the lines between the bases).
The Wolf Knights of Tyris Gate are the body guard of the Ice Queen of Tyris. Their banner is modeled after her horse barding. They roam the land selling their services in the search for fame and fortune and building their brand as brutal and unforgiving killers.
Thought I would try something else here as well so I shot a video of the unit to get a more natural feeling of the unit. Would love some feedback if you watch it.
Project Complete! Lastly, here's a few photos of the bases before I put the models on.