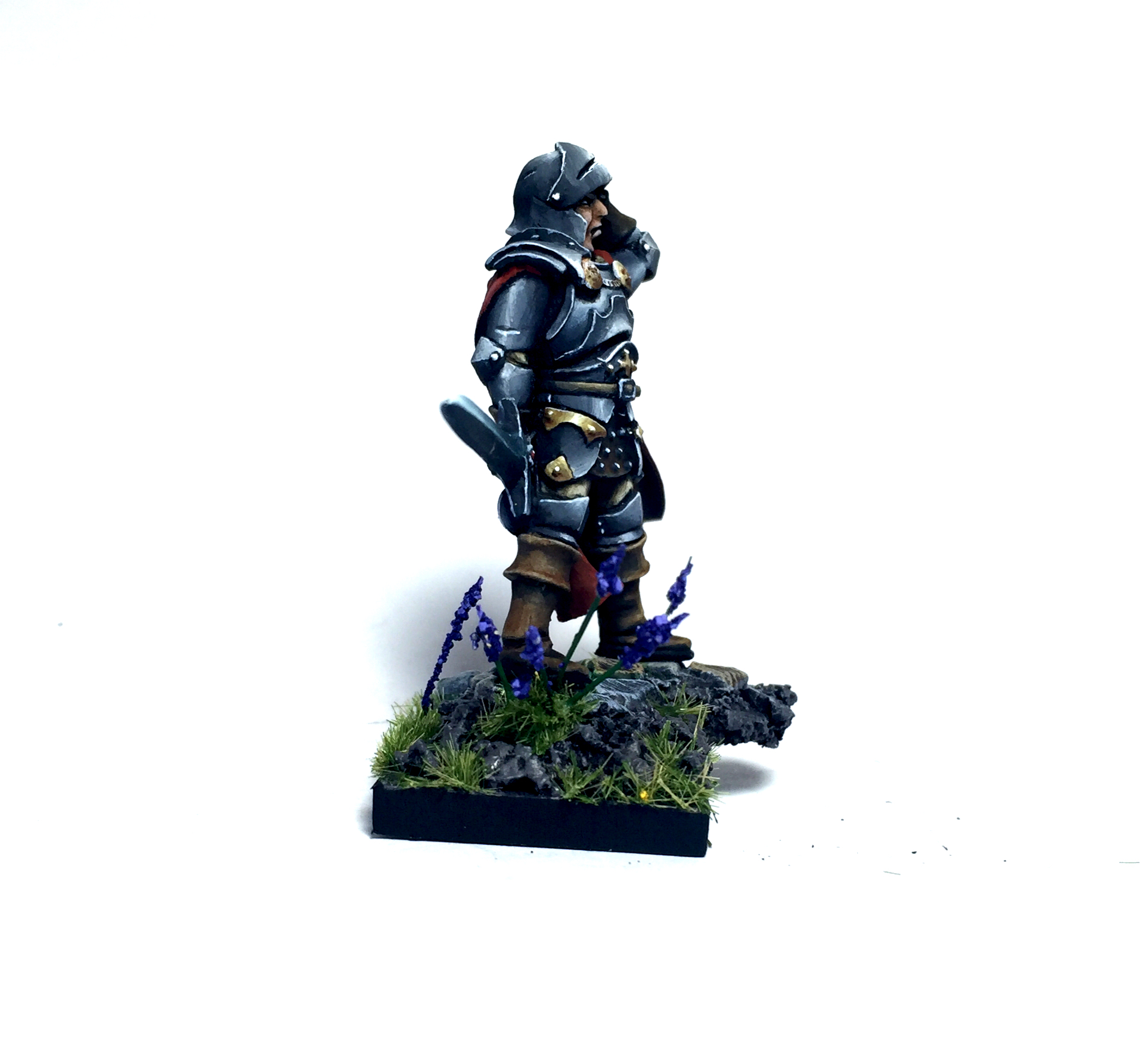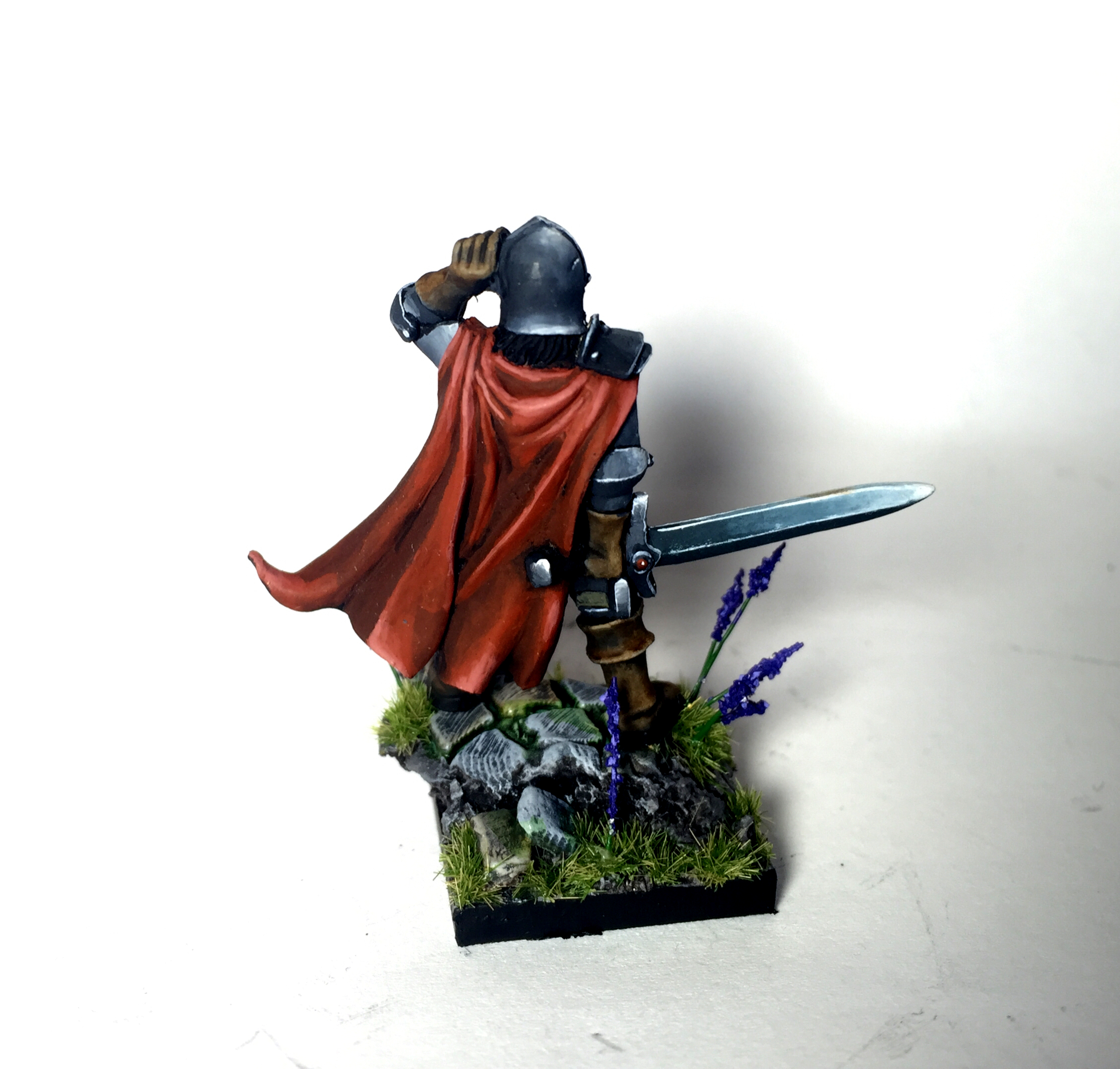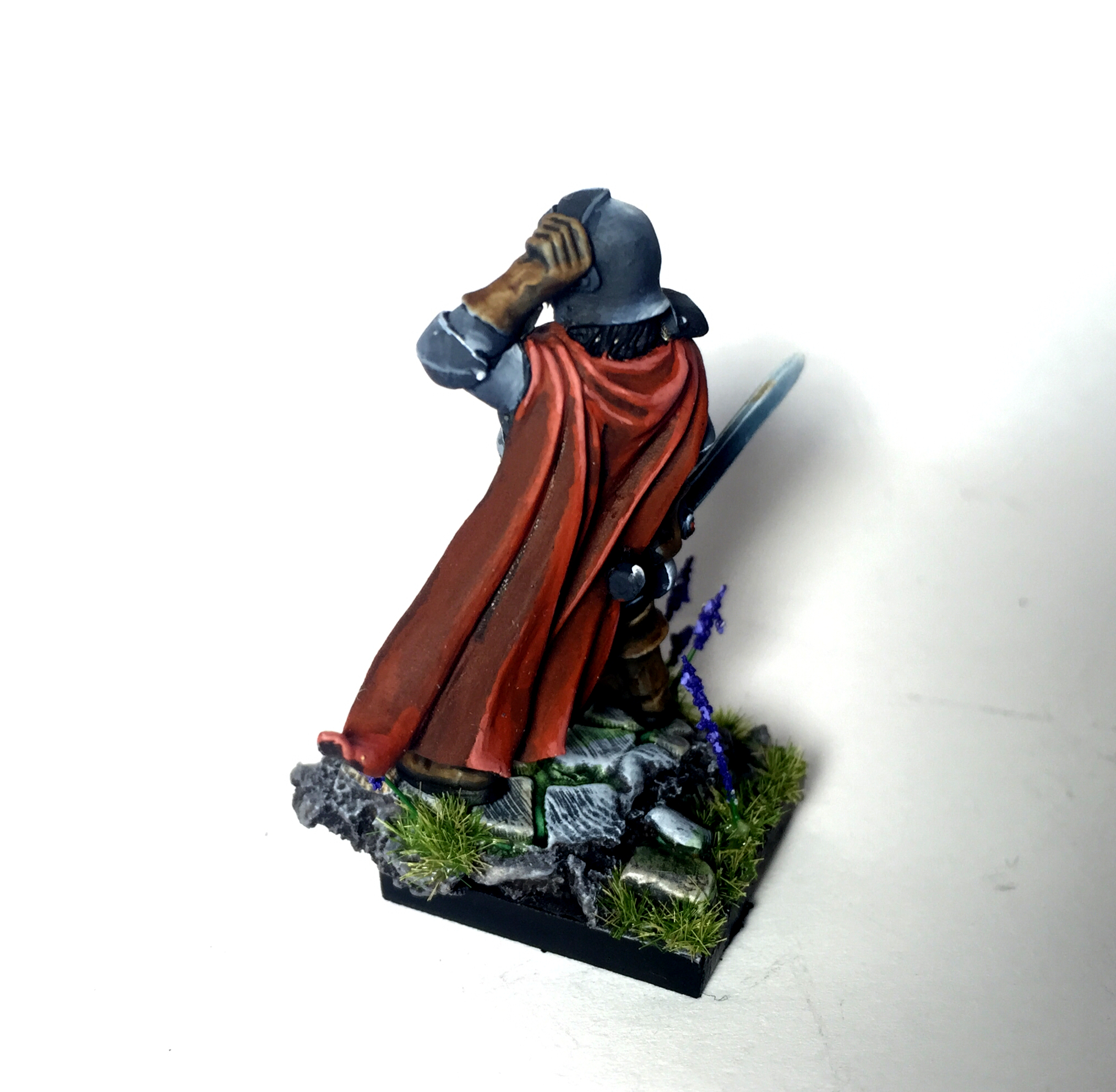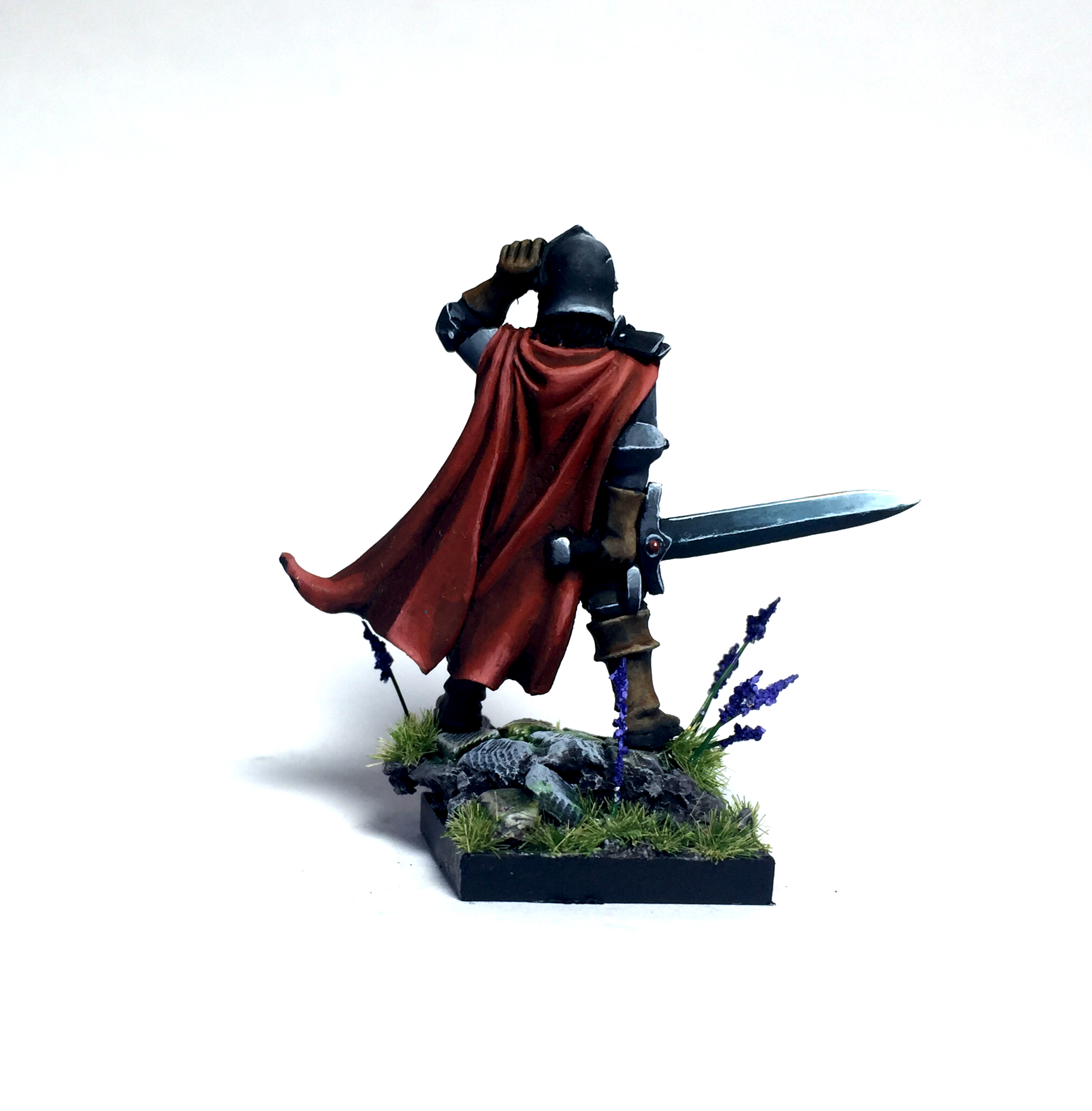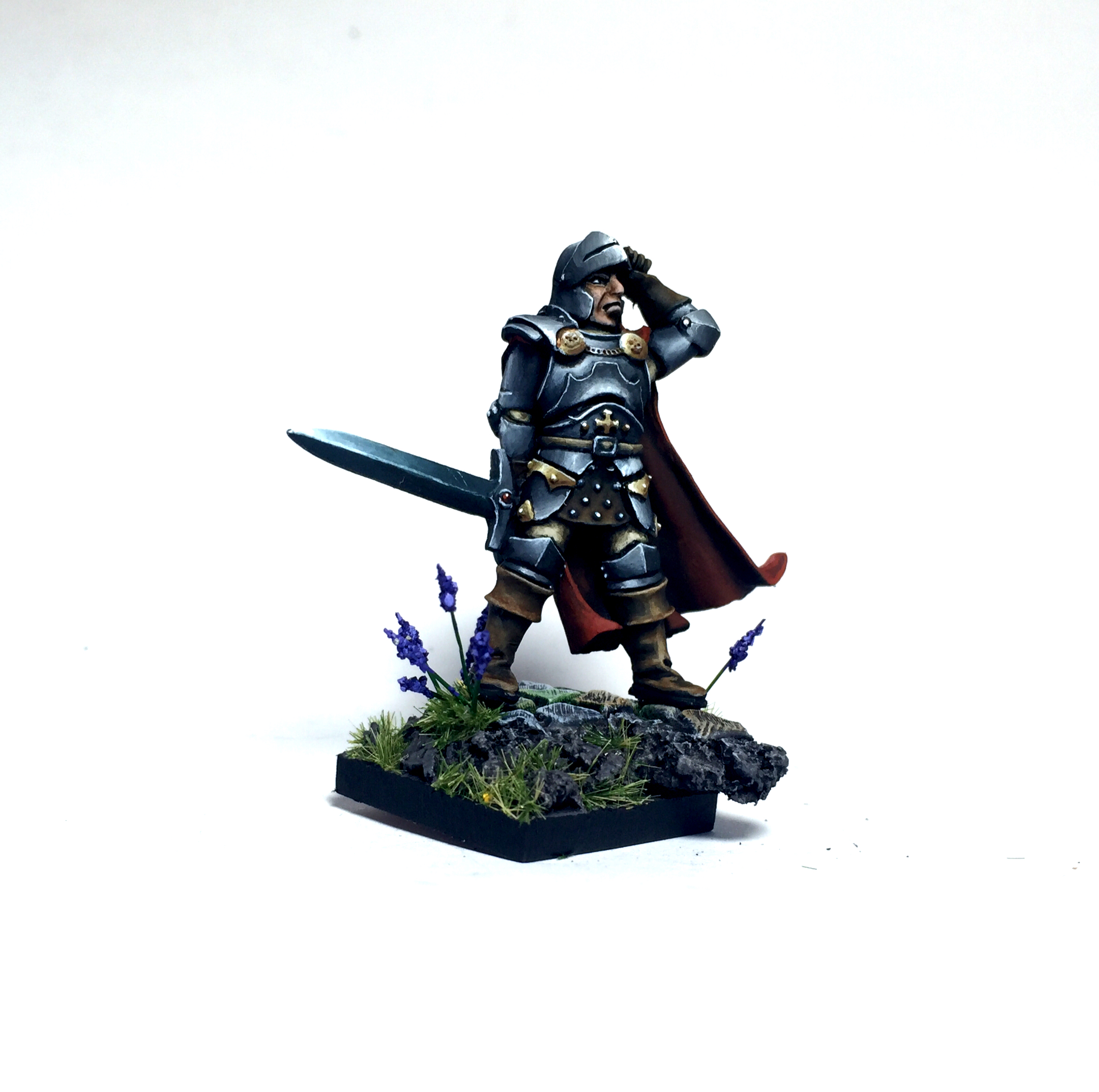 Finally finished the captain. He didn't take all that long, but I got held up waiting for the right tools to finish his base. He's a 28mm model from the Heresy miniatures line in white metal. I normally prefer to paint plastic and resin, but this model is one of my favorites. He has so much character and so nicely crafted I just couldn't wait to paint him.
The metal is entirely NMM (Non-Metallic Metal). White to Dark Gray to Black for the metal plates, White to English Uniform to Burnt Umber for gold and White to Dark Sea Blue to Black for the sword.
The base is just cork, green stuff for the cobblestones (I got a green stuff roller from Laser Shark Designs, great web store), static grass (woodland scenics I think). The lavender is made from bristles of a paint brush (a big one for painting walls) painted green then dipped in sand. The sand is painted purple and then they are just stuck into the grass tufts. Really simple.
I had heaps of fun painting this guy and learned a lot about NMM. Questions, comments and criticisms are always welcome.