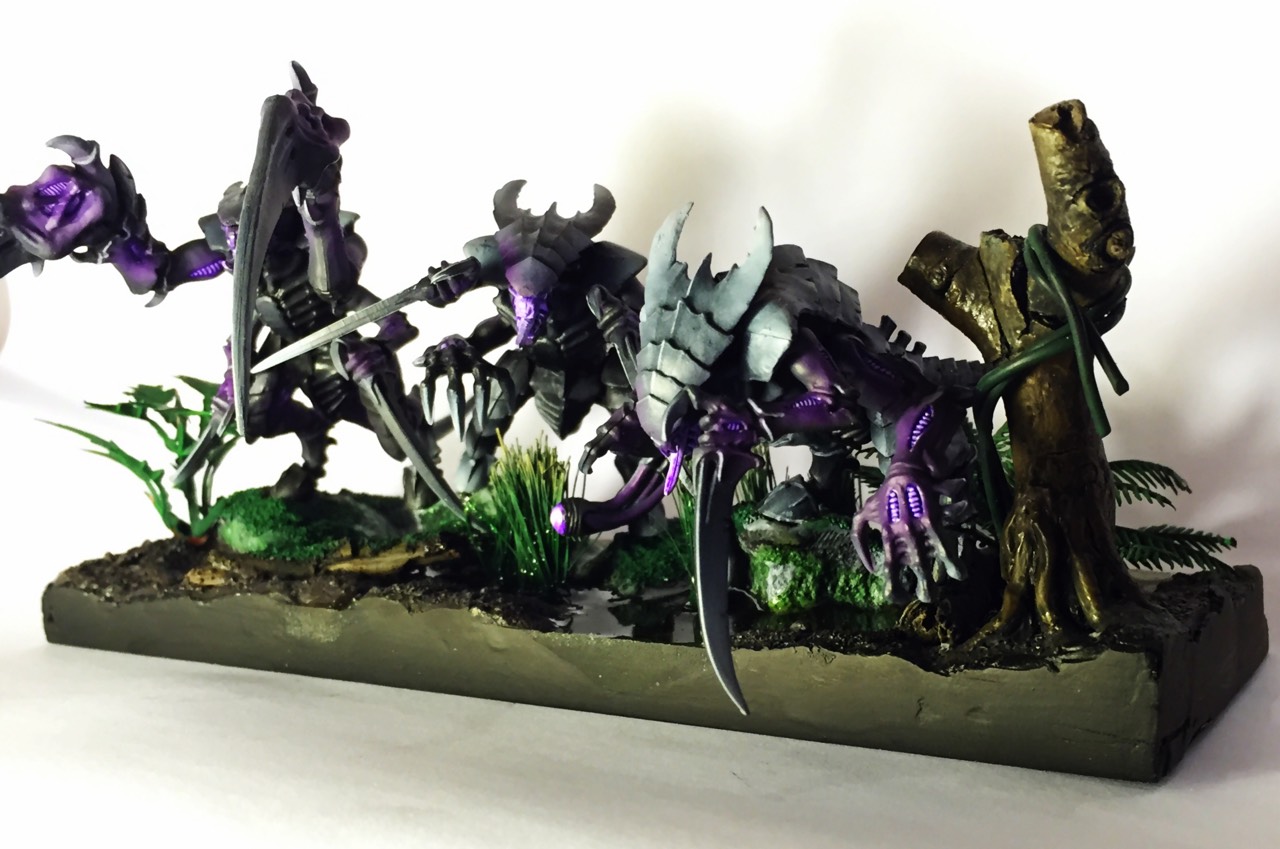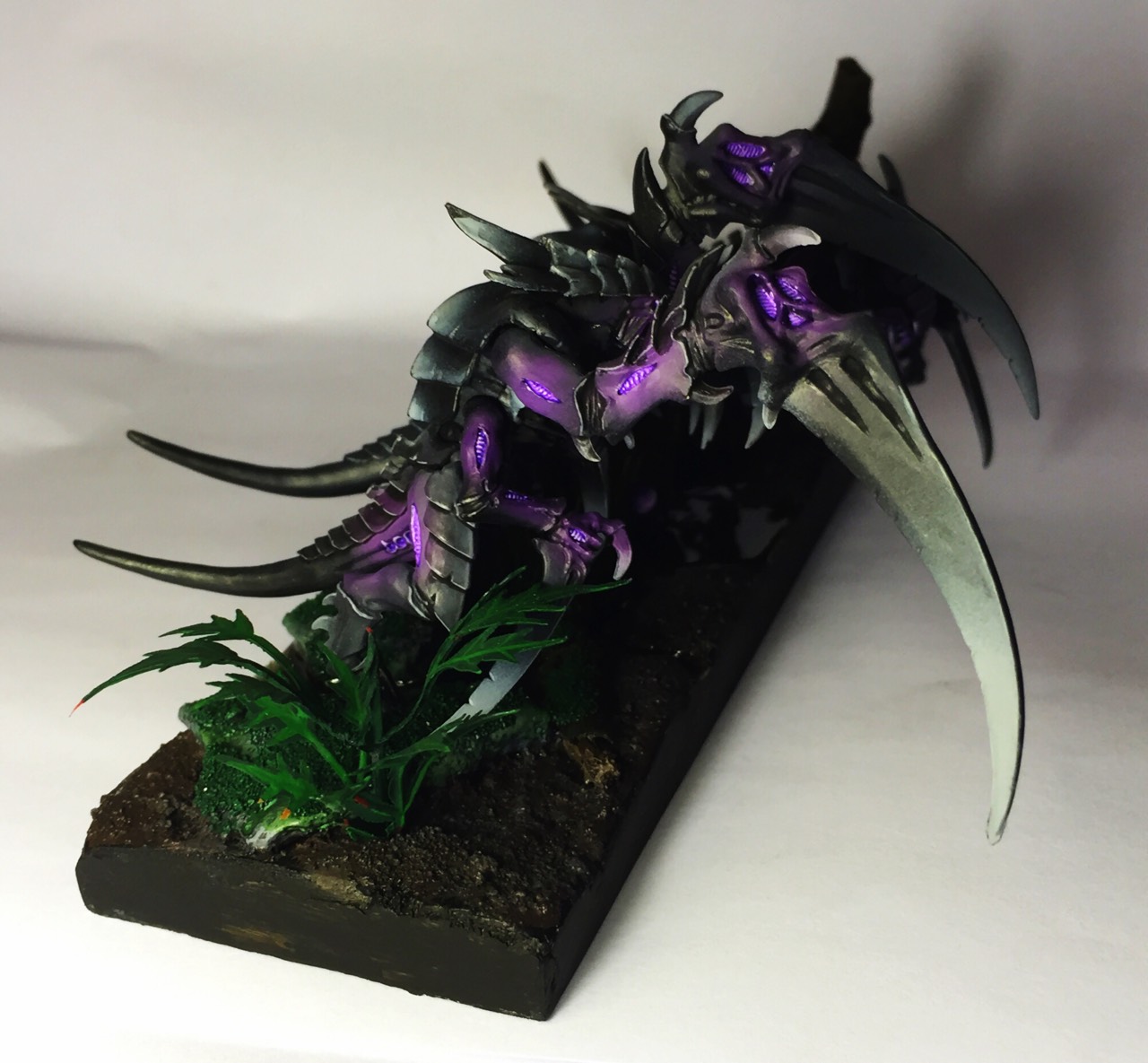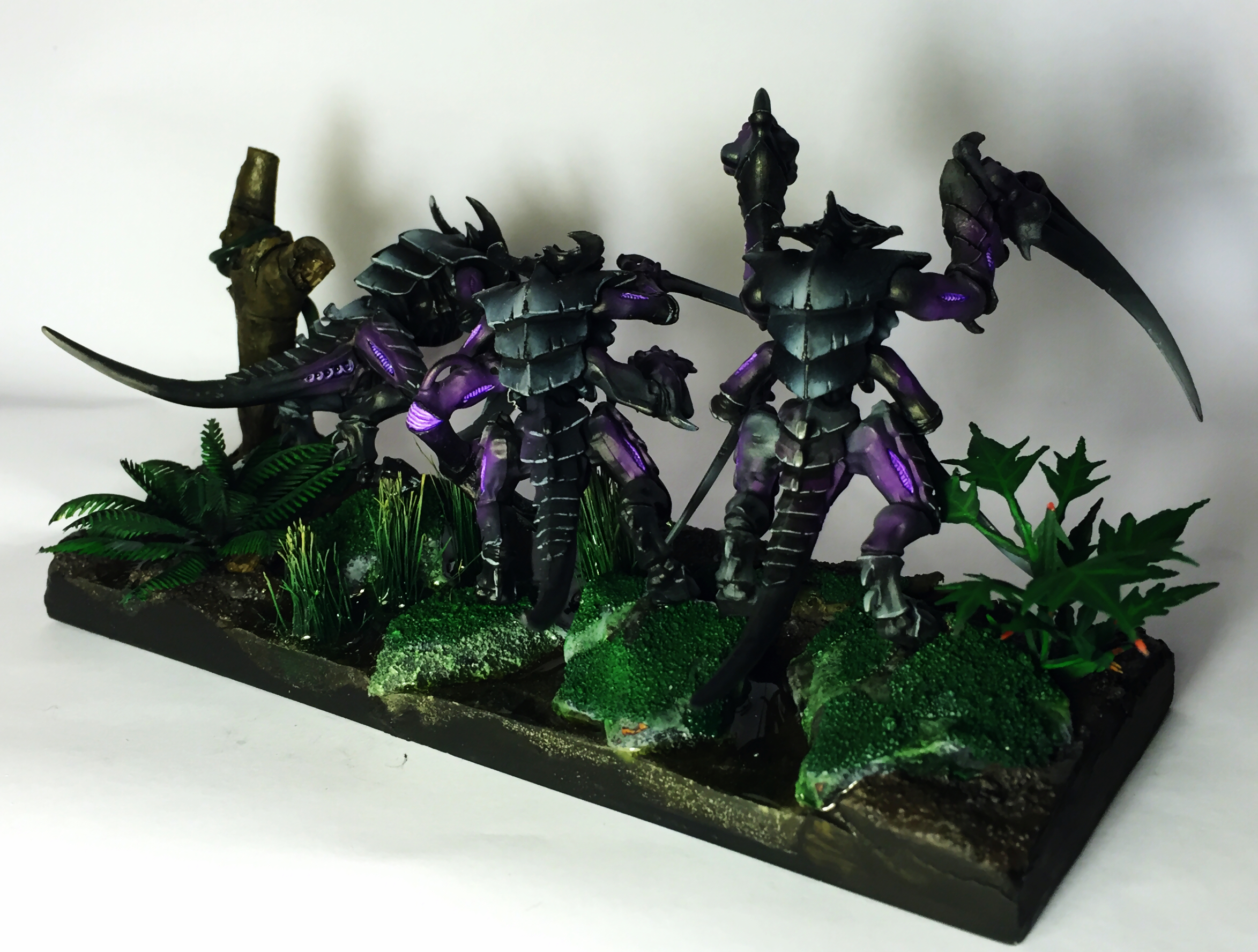 So it's been a while between posts and it's not because I haven't been busy but I've been trying to run two projects at once so neither of them have been completed in a very fast fashion. The other project is also almost done, but in the mean time here is my second Night Stalker unit, a Regiment of Fiends.
Different from the Shadow Hounds I have used an air brush for most of this unit. I'm pretty new to air brushing and you can see some of my mistakes but I'm very happy with the end result.
I added a new plant to my basing theme and a tree. The reeds are from a paint brush (wall painting flat brush) and stuck together at the base with hot glue. Then under-coated with the air brush, base-coated Vallejo Black Green and then highlighted with Vallejo Air Khaki. I'm pretty happy with them as they are pretty easy to make and I like the effect they bring to the base.
A little bit less water on the base in this model, which I regret. Future night stalkers will have much more water as this one just doesn't look swampy enough for my liking.
For anyone reading this I would love to hear what you think.